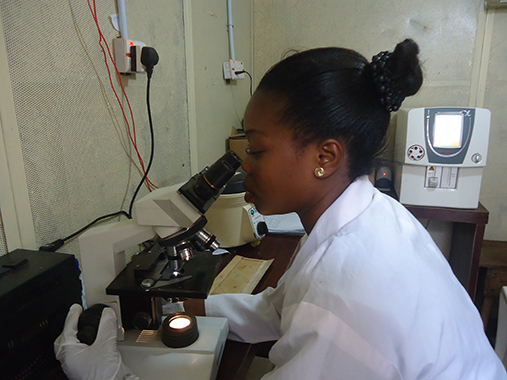 Molly Specialist Hospital maintains a high standard, full service laboratory. The lab is staffed with competent and qualified technologists and technicians and it provides routine and emergency clinical services for over 20,000 patients per annum. It is accredited by the National Health Insurance Scheme (NHIS) as a secondary facility and has since been servicing numerous NHIS patients as well as other managed care and private patients.
We presently run two laboratory centres at Molly Specialist Hospital American Quarters and Idi-Ape branch. We offer a wide spectrum of laboratory services which include:
Hematology/Coagulation studies
Clinical Chemistry
Microbiology – bacteriology, parasitology, mycobacteria/mycology and serology
Cytology
Histopathology
Blood bank (Outsourced)
Our office protocol:
We run a 24-hour service every day of the week for inpatients and outpatients. Results can be accessed anytime in the week. A technologist is available after hours to attend to needs.
We can be reached on 08077122644.