MD's Desk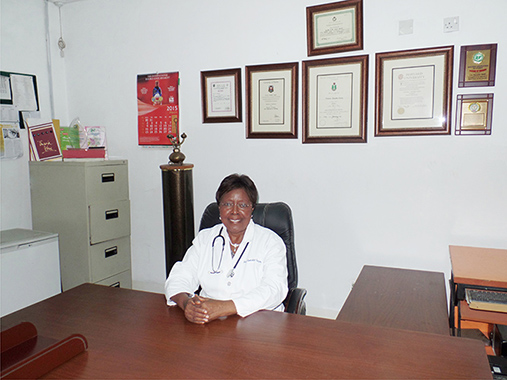 Molly Specialist Hospital was established in 1985 by the grace of God and has seen a phenomenal transformation in the practice of medicine in a private hospital setting in Ibadan, Oyo State, Nigeria.
The hospital is accredited by the National Postgraduate Medical College of Nigeria as a centre for tutelage of senior resident doctors in Family Medicine. This is a major leap and achievement for the hospital. Molly Specialist Hospital is aimed at providing quality health care to our patients by running various specialist clinics on a wide range of medical services.
We run 24hours medical services through competent, enthusiastic and hardworking medical personnel/officers backed by in-house specialists in Medicine, Surgery, Paediatrics, O&G, ENT, Orthopaedic, etc." There have been spectacular changes in the services rendered with patients' satisfaction. Recently, we have added nephrology services, including Renal Dialysis.
For improved performance and service delivery, continuous medical education sessions are conducted to help our doctors keep abreast with new developments in medicine. Other non-medical staff members also benefit from similar training sessions.
Through years of medical practice, we have impacted significantly on the city of Ibadan, Oyo State and Nigeria in no small measure. We are still committed to providing better services to our teeming patients through our team of dedicated healthcare professionals and staff. This is why, on November 1, 2014; MSH is going live with Electronic Hospital Management System in a bid to reduce waiting time, enhance service delivery and promote patient-centred care. We therefore invite all our patients to key into this project. We appreciate you our highly esteemed patients and clients for your trust in us and for the positive feedback which has always been our source of inspiration.
Thank you.
Dr. (Mrs.) O. A. Smith
Medical Director (M.B.B.S. Ib.; MPH Harvard; FMCPH Nig.)
Molly Specialist Hospital