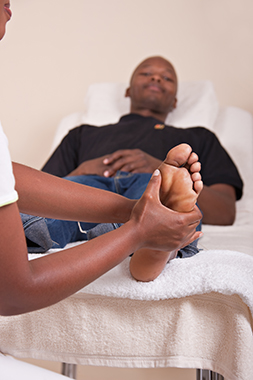 Welcome to our physiotherapy unit. We help to restore movement and function in a holistic manner. Our physiotherapy specialists provide services in both hospital and community setting for the following disorders:
Strokes
Musculoskeletal conditions (E.g., Osteoarthritis, Rheumatoid Arthritis, Muscle Strain, Sprains, etc)
Neck and Back Pain
Shoulder Dysfunction
Obesity Management, etc.
Our services help people of all ages affected by disease, injury and disability through:
Exercise
Manual therapy
Electrotherapy
Education
Advice
Second opinions of specialists from other fields of medicine are also allowed to give quality and patient-centred care to all. We also use research findings to provide efficient and effective treatment.